Ad blocker interference detected!
Wikia is a free-to-use site that makes money from advertising. We have a modified experience for viewers using ad blockers

Wikia is not accessible if you've made further modifications. Remove the custom ad blocker rule(s) and the page will load as expected.
Welcome to the All Souls Trilogy Wiki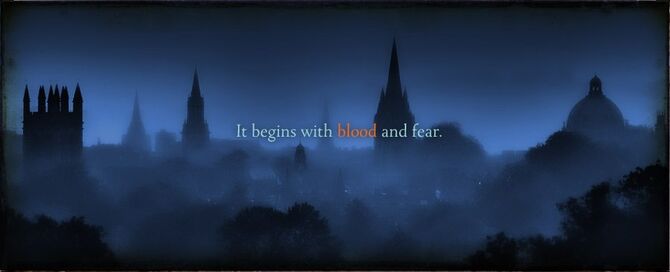 An encyclopedic site by fans, for fans of Deborah Harkness' All Souls Trilogy

Books
Creatures
About the Series
The All Souls Trilogy is a three-book series written by Deborah Harkness. The first in the series, A Discovery of Witches was published on February 8, 2011 by Penguin Books, and became a New York Times Best Seller upon its release. The sequel, Shadow of Night was first published on July 10, 2012 by Penguin Books. The third book in the series, The Book of Life was published on July 15, 2014 in hardback, e-book, and audiobook in the US, UK, Canada, and Ireland.
The books follow the story of a witch named Diana and a vampire named Matthew who seem to be destined to be together. They face many difficulties and are forced to defend themselves and each other against those of their own kind.
Visit The Serpent's Mirror Wikia for fun information about the author's upcoming, related series The Serpent's Mirror.
Which of Phillipe de Clermont's sons is your favorite?

Create blog post
We're having fun participating in the All Souls Trilogy Discussion Group on Facebook.  It's a closed group but anyone can ask to join.  There are more than 2,000 members now, with active daily participation by a large number of those members.  Peopl…

Read more >

I've *ahem* been to Prague (nbd) but I still had some trouble visualizing what Matthew and Diana were seeing when they go back to the 1590 Holy Roman Empire. Thankfully, Deborah Harkness has a Flicker page dedicated to the monuments and details our s…

Read more >

The man goes by many names, but as a vampire, Matthew Clairmont's looks are consistent(ly amazing!) Harkness describes the 1,500 year old wearh as around 37 years old (at the time of his re-birth), 6'6", with dark hair and green/hazel eyes. Which ac…

Read more >
See more >